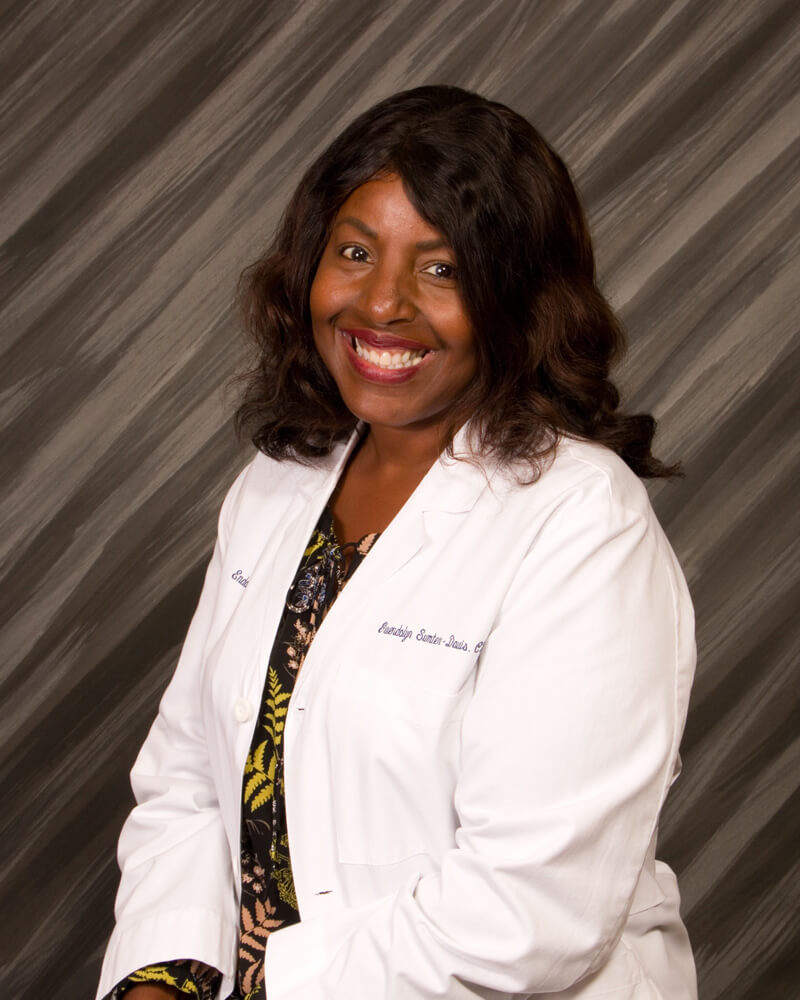 Gwendolyn Sumter-Davis' Bio
Gwendolyn Sumter-Davis received her Bachelors of Science degree in Nursing from Kaplan University and her Masters of Science in Nursing from Walden University. Gwendolyn also has her Bachelors of Science degree in Biology from the University of Maryland.
Gwendolyn is a certified Family Nurse Practitioner by the American Academy of Nurse Practitioners.
She has worked in the hospital and private practice setting in Medical Surgery, Pediatrics and Internal Medicine. Gwendolyn currently specializing in Endocrinology.
Gwendolyn and her family reside in Chester County, Pa.