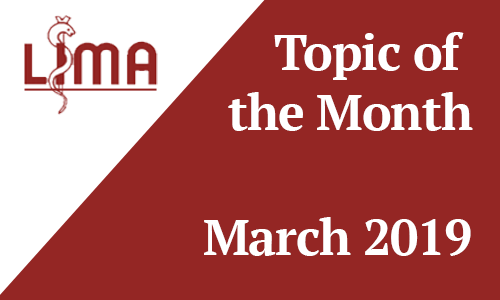 What is chronic kidney disease (CKD)?
Chronic kidney disease includes conditions that damage your kidneys and decrease their ability to keep you healthy. If kidney disease gets worse, wastes can build to high levels in your blood and make you feel sick. You may develop complications like high blood pressure, anemia (low blood count), weak bones, poor nutritional health and nerve damage. Also, kidney disease increases your risk of having heart and blood vessel disease. These problems may happen slowly over a long period of time.
Chronic kidney disease may be caused by diabetes, high blood pressure and other disorders. Early detection and treatment can often keep chronic kidney disease from getting worse. When kidney disease progresses, it may eventually lead to kidney failure, which requires dialysis or a kidney transplant to maintain life.
The Facts About Chronic Kidney Disease (CKD)
30 million American adults have CKD and millions of others are at increased risk.
Early detection can help prevent the progression of kidney disease to kidney failure.
Heart disease is the major cause of death for all people with CKD.
Glomerular filtration rate (GFR) is the best estimate of kidney function and can be checked with a simple blood test.
Hypertension (high blood pressure) causes CKD and CKD causes hypertension.
Persistent proteinuria (protein in the urine) means CKD is present.
High risk groups include those with diabetes, hypertension and family history of kidney disease.
African Americans, Hispanics, Pacific Islanders, American Indians and seniors are at increased risk.
Three simple tests can detect CKD: blood pressure, urine albumin to creatinine ratio, and serum creatinine.
What causes CKD?
The two main causes of chronic kidney disease are diabetes and high blood pressure, which are responsible for up to two-thirds of the cases. Diabetes happens when your blood sugar is too high, causing damage to many organs in your body, including the kidneys and heart, as well as blood vessels, nerves and eyes. High blood pressure, or hypertension, occurs when the pressure of your blood against the walls of your blood vessels increases. If uncontrolled, or poorly controlled, high blood pressure can be a leading cause of heart attacks, strokes and chronic kidney disease. Also, chronic kidney disease can cause high blood pressure.
Other conditions that affect the kidneys are:
Glomerulonephritis, a group of diseases that cause inflammation and damage to the kidney's filtering units. These disorders are the third most common type of kidney disease.
Inherited diseases, such as polycystic kidney disease, which causes large cysts to form in the kidneys and damage the surrounding tissue.
Malformations that occur as a baby develops in its mother's womb. For example, a narrowing may occur that prevents normal outflow of urine and causes urine to flow back up to the kidney. This causes infections and may damage the kidneys.
Lupus and other diseases that affect the body's immune system.
Obstructions caused by problems like kidney stones, tumors or an enlarged prostate gland in men.
Repeated urinary infections.
What are the symptoms of CKD?
Most people may not have any severe symptoms until their kidney disease is advanced. However, you may notice that you:
feel more tired and have less energy
have trouble concentrating
have a poor appetite
have trouble sleeping
have muscle cramping at night
have swollen feet and ankles
have puffiness around your eyes, especially in the morning
have dry, itchy skin
need to urinate more often, especially at night.
Anyone can get chronic kidney disease at any age. However, some people are more likely than others to develop kidney disease. You may have an increased risk for kidney disease if you:
have diabetes
have high blood pressure
have a family history of kidney failure
are older
---
Prevention
1 in 3 American adults is at risk for kidney disease. What puts you at risk for kidney disease? Major risk factors include diabetes, high blood pressure, a family history of kidney failure and being age 60 or older.
Kidney disease often has no symptoms, and it can go undetected until very advanced. But a simple urine test can tell you if you have kidney disease. Remember, it's important to get tested because early detection and treatment can slow or prevent the progression of kidney disease. Here are some helpful things to discuss with your doctor at your annual physical.
2 Simple Tests To Check For Kidney Disease
Urine Test
You could help save your kidneys with a simple urine test. Ask your doctor about Albumin Creatinine Ratio (ACR) which estimates the amount of a type of protein, albumin, that is in your urine.
Blood test
The Glomerular Filtration Rate (GFR) tells how well your kidneys are working to remove wastes from your blood. It is the best way to check kidney function. Over 90 is good, 60-89 should be monitored.
Major Risk Factors Include
Diabetes
High Blood Pressure
Age 60 and older
---
What Is Nephrology and What Does a Nephrologist Do?
Nephrology is a specialty of internal medicine that focuses on the treatment of diseases that affect the kidneys.
A nephrologist's job
A nephrologist is a type of doctor that specializes in treating diseases of the kidney. Not only do nephrologists have expertise on diseases that specifically affect the kidney, but they're also very knowledgeable about how kidney disease or dysfunction can affect other parts of your body.
Although your primary care doctor will work to help prevent and treat early stages of kidney disease, a nephrologist may be called in to help diagnose and treat more severe or complex kidney conditions.
Conditions a nephrologist treats
Conditions that nephrologists diagnose and treat include:
blood or protein in urine
A nephrologist can also be involved when other factors cause kidney disease or dysfunction, including:
When to see a nephrologist
Your primary care doctor can help prevent and treat the early stages of kidney disease. However, sometimes these early stages may not have any symptoms or may have nonspecific symptoms such as fatigue, sleep problems, and changes in the amount you urinate.
Regular testing can monitor your kidney function, particularly if you're at risk for kidney disease. These groups include people with:
high blood pressure
diabetes
heart disease
a family history of kidney problems
Testing can detect signs of decreasing kidney function, such as a decreasing GFR value or an increase in the level of albumin in your urine. If your test results indicate rapid or continuing deterioration of kidney function, your doctor may refer you to a nephrologist.
Your doctor may also refer you to a nephrologist if you have any of the following:
advanced chronic kidney disease
large amounts of blood or protein in your urine
recurring kidney stones, though you may also be referred to a urologist for this
high blood pressure that's still high even though you're taking medications
a rare or inherited cause of kidney disease