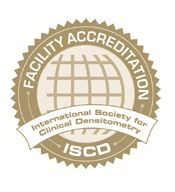 LIMA is proud to offer the convenience of an on-site Radiology Department which includes a digital radiography and the Central Pennsylvania Osteoporosis Center. Osteoporosis accounts for 1.3 million fractures per year in the United States. Early detection can halt the progression of this disease and reduce fracture risks, spinal curvatures and height loss. LIMA has been accredited by the International Society for Clinical Densitometry and demonstrates compliance with established standards for the provision of Dual-energy X-ray Absorptiometry (DXA).
Bone Density testing is available by appointment only, we do accept patients from other practices for this service.
Body Composition Scans are also available. These scans give a precise measurement of body fat and muscle mass-allowing you to modify diet and exercise plans specific to your individual needs. Comparison testing can show the changes accomplished by your efforts. No referral is needed, just call to schedule.
We also offer basic radiology services at our Hershey Office. Our LIMA Radiology Department is committed to making your visit pleasant and convenient.
Hours of Operation:
Monday-Friday: 8:00 am-4:00 pm
Appointments
To schedule a Bone Density exam, call (717) 228-DEXA (3392)
To speak with our Radiology Department, call (717) 202-XRAY (9729)